Company information

About Us
Company Name
Fenwal Controls of Japan, Ltd.
Representative
President and Representative Director: Yoshinobu Nakano
Established
May 24, 1961
Listing of Stock
Tokyo Stock Exchange (Standard Market)
Head Office
1-5-10, Iidabashi, Chiyoda-ku, Tokyo, 102-0072, Japan
Tel. +81-3-3237-3561(main line)
Business Description
SSP Fire Protection
Fire-alarm system, Fire-extinguishing system
Industrial Explosion Protection System,overheating alarm system, etc.,
Development and design, manufacture, sales , construction, maintenance and engineering service.
Tel.+81-3-3237-3565
Thermal
Temperature controller, Hot plate and apparatus for semiconductor manufacturing equipment
Development, manufacture and sales of thermocouple of high temperature furnace and other control design and service, and design of the service of the system.
Tel.+81-3-3237-3568
Medical
Design and development, production, and distribution of dialysis systems and medical equipment.
Tel.+81-42-691-0121
PWBA
Printed circuit board assembling, Artwork design, Anti-noise measures.
Tel. +81-42-691-0123
Our Bank
Sumitomo Mitsui Bank, Hibiya Branch
Hachijuni Bank, Hachioji Branch
Sumitomo Mitsui Trust Bank, Central Branch
Bank of Mitsubishi UFJ, Shinbashi-Ekimae Branch
Affiliate Subsidiaries
Shibaura Fire Pump Co., Ltd.
Business Outline

Our Business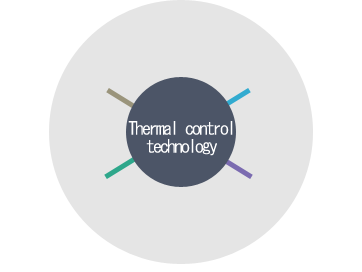 By application of the thermal control technology as a core,
we will create safe and secure society.
Fenwal Controls of Japan makes "thermal control" technology as a core of its strong point, provides competitive and differentiated goods with high-quality and high-value added ones and service.
There are equipment and apparatus of the industrial world which produce various products at the facilities and place where people gather, but various products and services of Fenwal Controls of Japan reduce a risk, protect people, and create safe and secure society.