FLS-02EC(-H2) Explosion Proof Smoke Detector has Division and Zone explosion-proof ratings. This detector is a sensor of the smoke using the scattered light, detecting the scattering of the light reflected by the smoke. There are light emitter (Infrared LED) and the detector (photo-diode) inside, the former emits the light through the lens, and the latter detects the light scattered by smoke to detect the smoke in the hazardous area.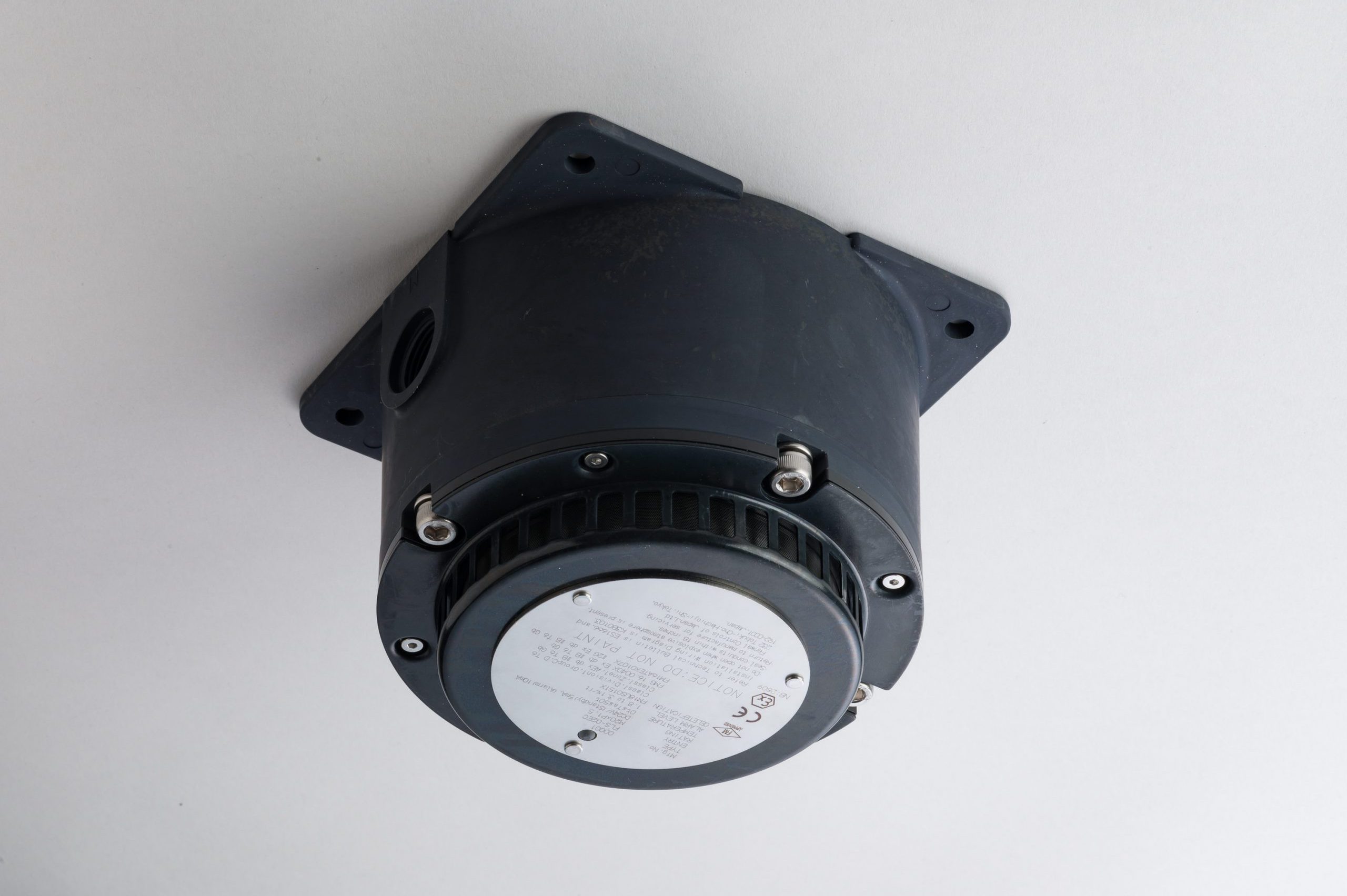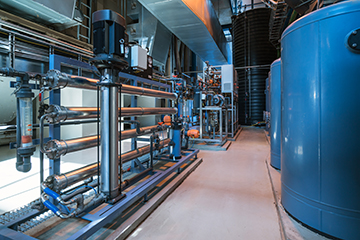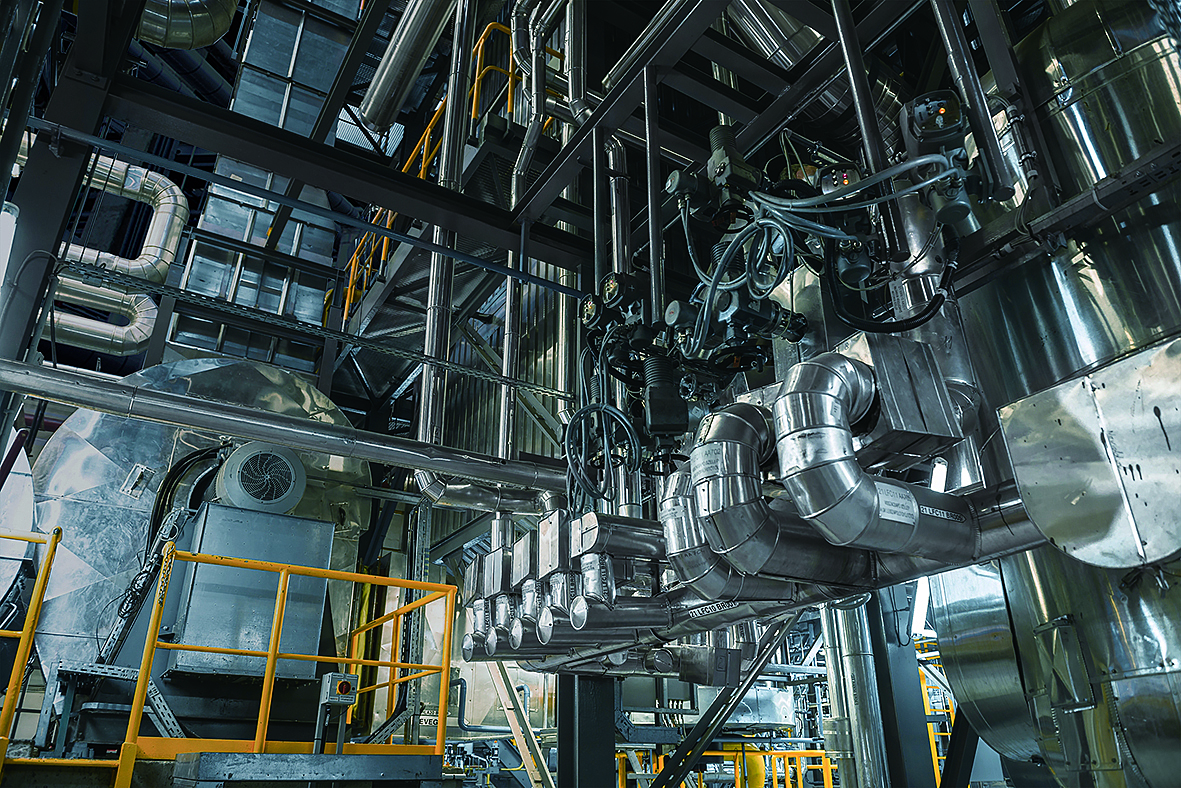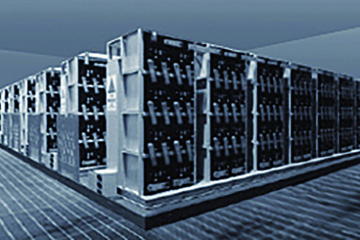 FLS-02EC-H2 is a FM, IECEx and ATEX Approval smoke detector.
-Structure is pressure-resistant, explosion-proof, it can be fitted in a hazardous area. It also tolerates the hydrogen explosion.
-LED provides detector status.
Structure of Detection unit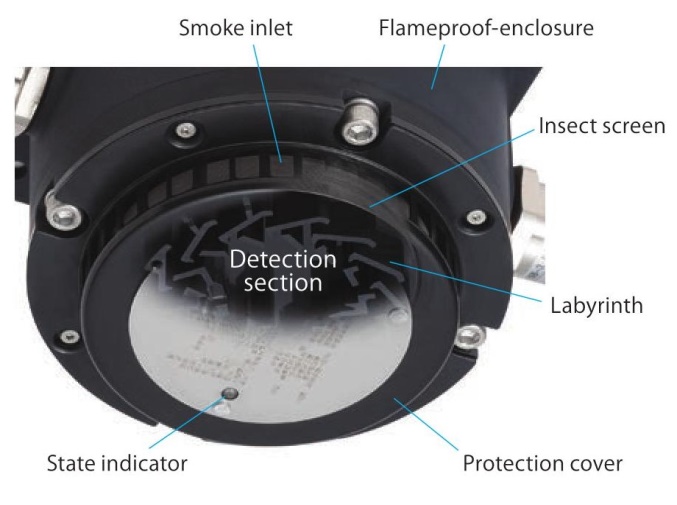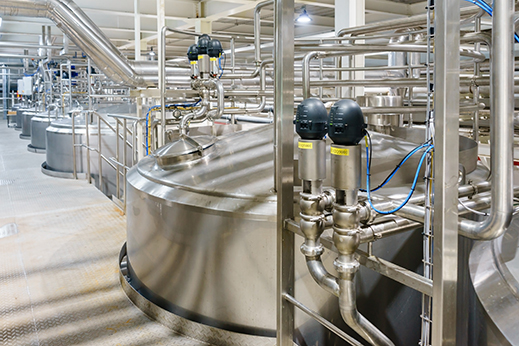 Wiring Diagram
Single Detector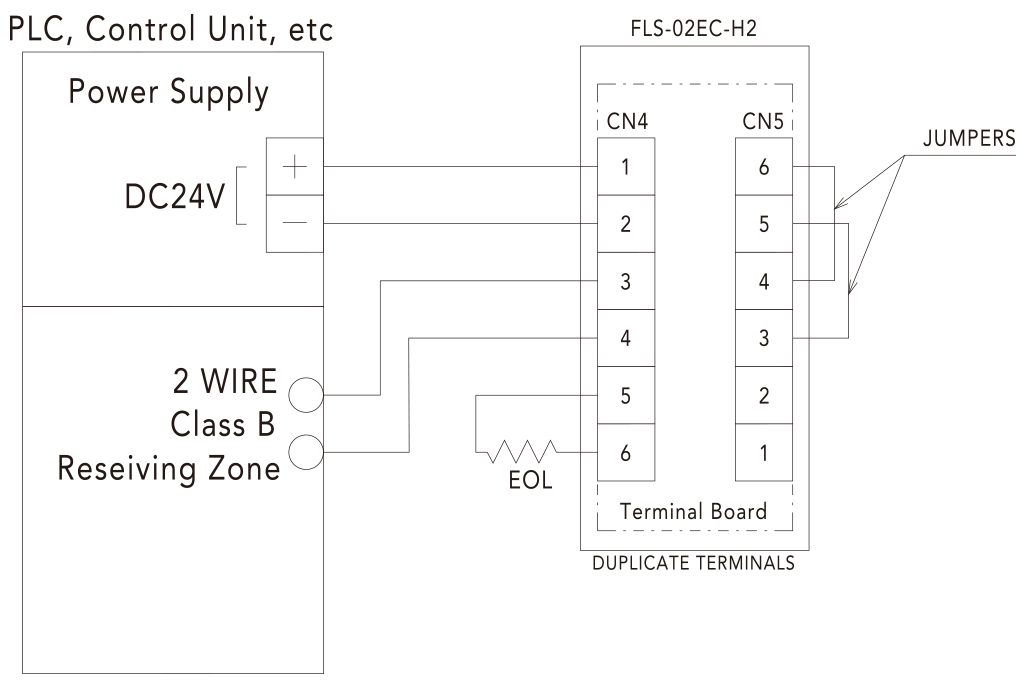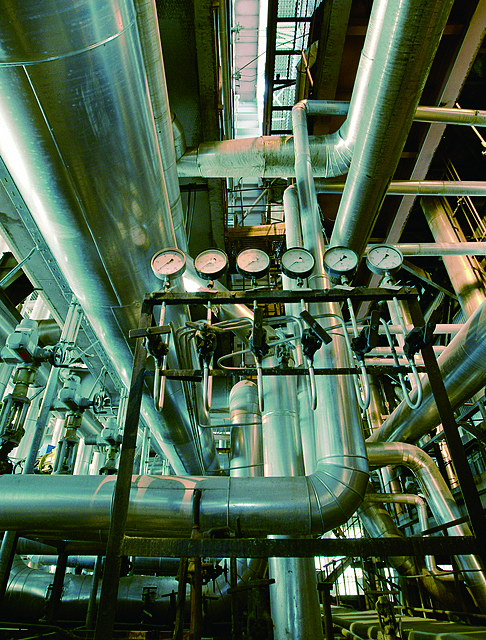 Multiple Detectors

Model No.
FLS-02EC-H2
Electronic specification
Rating
DC24V,5mA(Standby),10mA(Alarm)
Range of the voltage
DC24V±10%
Alarm Level
1.8 to 3.1 %/ft
Status LED
Color : Red
Normal:Blinks once in 10 seconds
Alarm:Blinks once in 2 seconds
Trouble:Light out
Output Relay
Alarm Relay : Form A, DC24V 1A.
Trouble Relay:Form B, DC24V 1A.
Range of the temperature
Operating
0 to +50 degree C
Storge
-20 to +70 degree C
Range of the operation humidity
30 to 85 %RH (no condensation)
Mechanical specification
External dimensions
136×136×100
Material
aluminum alloy (ADC12)
Color
Black
Weight
Approx 3kg
Instruction Manual & Technical Bulletin