Our printed circuit board assembly technology supports the center of the newest electronic device.
PWBA(Printed Wiring Board Assembly)business
Our technology is efficiently employed in the important portion of the electronic device which technical innovation advances rapidly. Improvement in speed, miniaturization, advanced features, etc. are realized, and it has been an important mission to advance every day and to meet the demand which improves the performance.
We apply EMC supported technology, circuit design technique, and manufacturing technique which we have accumulated in the process in which various products are produced, and offer the technical capabilities and productivity for the improvement in performance and quality enhancement of manufactured-goods of various products. The novelty and correctness, and the outstanding quality and technical support are highly evaluated, and products from a trial production to mass-production assembly have been continuously provided with our technology and assemblies.
Moreover, we are positively tackling to meet the request of prevention of toxic or harmful substances from getting mixed and spill of toxic substances, product recycling of a customer etc. and about the "environmental" consciousness which can be said to be the keyword in the 21st century.
Supply chain of a substrate mounted assembly in a collective manner.
You can ask for all supply chains until trial manufacture development and mass production of mounted substrate assembles in PWBA section in a collective manner. Not to mention from trial production development evaluation to mass-production mounting, all materials procurement through unit products to kit packing are entrusted and speeding up and the cut in miscellaneous expenses can be achieved. Material procurement in Hong Kong and the cost cut by mass-production assembly in 3 bases in China can also be achieved.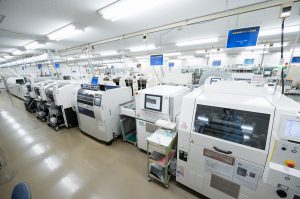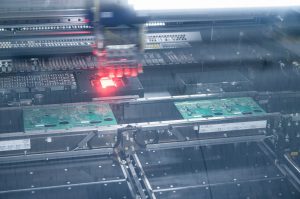 Printed circuit board mount assembly
As for printed circuit board mount assembly, we have a supply track record of in-house products and to main customers over many years, and also have accumulation of technology and know-how.
We also have a lot of track records of the integrated production to the completion assembly packing, such as office machine, security apparatus, and wireless applications. We can also be entrusted with all post-process after mounting. The quality to a specified delivery place and a stable supply are guaranteed, and we also perform direct delivery of finished goods, and realize a fabless company.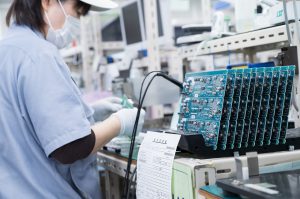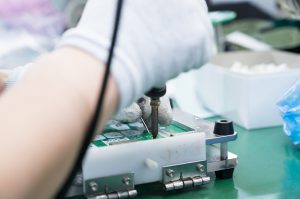 Development design of various control boards
We can accept various control boards from development design.
For the substrate which needs the measures against a noise, we provide EMI measures by simulation etc. from the design stage. Thereby, drastic reduction of the number of noise-suppression component is also expectable.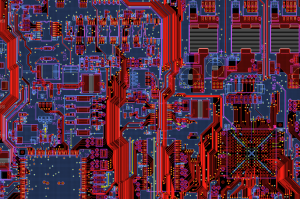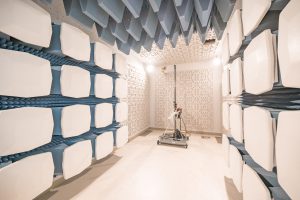 Control board development and firmware development of medical equipment
There are a lot of track records such as control board development of medical apparatus as a hemodialysis machine, and firmware development. There are also track records, such as a control circuit design of mechanical parking lot control system, etc. and software development as the example of other things.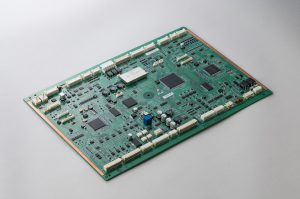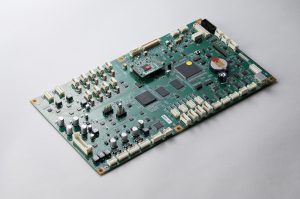 The tester to make necessary functional inspection efficient is developed.
・There are a lot of track records of function tester development over an office machine, medical treatment, and control boards to various industries.
・Demand for inspection specification is satisfied, and we are developing and employing various testers which guarantee its efficiency and quality.
・Individual specifications matched with the production line, such as a user interface and controlling functions (inspection history etc.), can be incorporated.